THE LATEST PUBLICATIONS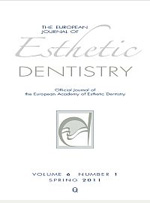 Fabbri G, Mancini M, Marinelli V, Ban G.


Anterior Discolored Teeth Restored with Procera All-Ceramic Restorations: a Clinical Evaluation of the Esthetic Outcome Based on the Thickness of the Core selected.
European Journal Esthet Dent 2011; 6:76-86.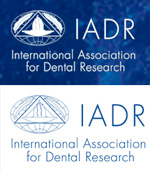 Fradeani M, Fabbri G.


Evaluation of Procera Alumina Bridge in anterior regions: preliminary report.
International Association for Dental Research IADR general session Bercelona, Spain 2010

Fabbri G, Brennan M, Manfredi M, Ban G.


GUIDED BONE REGENERATION TECHNIQUE IN THE ESTETIC ZONE:
A NOVEL APPROACH USING RESORBABLE PLLA-PGA PLATES AND SCREW FIXATION. A CASE REPORT
Int J Periodontics Restorative Dent 2009;29:543-547
Fabbri G.

RECREATING AN AESTHETIC SMILE:
MULTIDISCIPLINARY AND METAL-FREE APPROACH USING CAD/CAM TECHNOLOGY

Pract Proced Aesthet Dent 2008;20(10):593-598

Fabbri G, Ban G, Mancini R.
IMMEDIATE LOADING AND FLAPLESS,
POSTEXTRACTION, SINGLE-TOOTH IMPLANT RESTORATION:
ADVANTAGES AND INDICATIONS
Pract Proced Aesthet Dent 2008;20(10):XXX-XXX

Cardinali F, Tosco G, Mancini R, Putignano A.
PRIMI PREMOLARI MASCELLARI A TRE CANALI:
CONSIDERAZIONI CLINICHE E STRATEGIE OPERATIVE
G It Endo- vol. 22 – n. 2, pp.77-82. Aprile-Giugno 2008